Assessing Water Quality in Natural Urban Wetlands
Project Summary
Impacts to wetlands and streams are disproportionately occurring in urban areas, both from newly permitted projects and from lack of stormwater treatment from historical development. Data are lacking on water quality functions of natural wetlands receiving stormwater runoff in urban settings.
The Division of Water Resources' study of urban wetland water quality is a project currently underway. We have been collecting regular water samples at the input, center, and outlet of each wetland to determine how (or whether) they are affecting water quality in urban settings. The project is intensively studying four wetlands in the heart of Raleigh, North Carolina, along Walnut Creek. Water samples are being analyzed for heavy metals, nutrients (often from fertilizer and pet waste), oil and grease, and suspended solids.
Along with field data collection in natural wetlands, existing documented research on water quality benefits of constructed stormwater wetlands will be compiled and summarized for comparison with natural wetland systems in urban settings. A final report detailing findings will be submitted to the EPA and available upon completion of the project.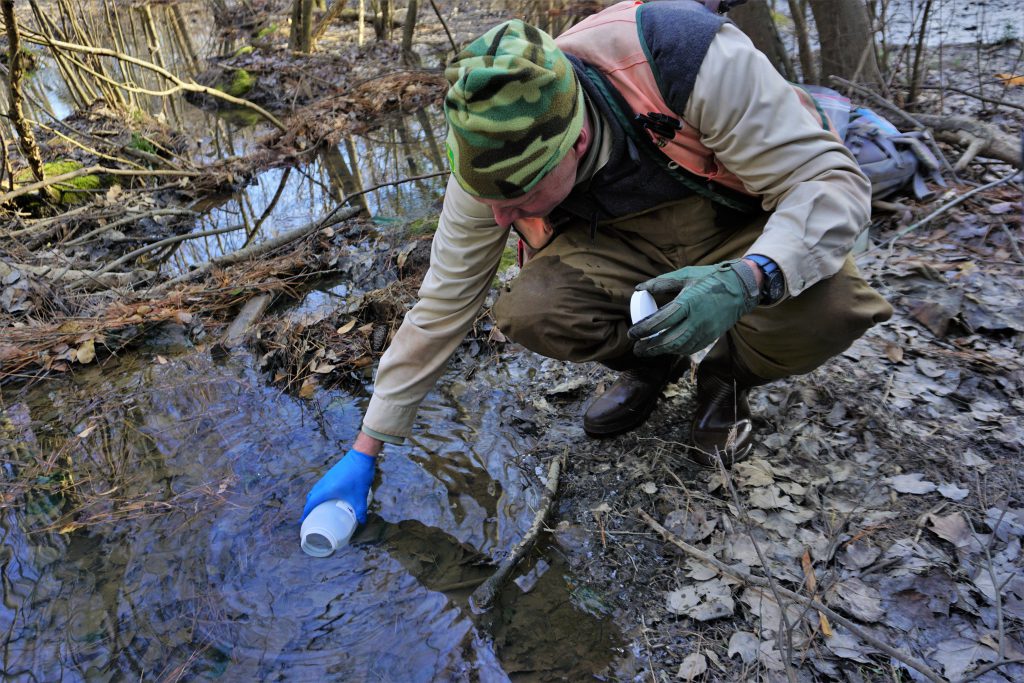 Wetlands in urban areas provide important functions, like habitat for animals, water filtering, green space, and floodwater storage.
This work was funded under EPA Wetland Program Development Grant Cooperative Agreement CD00D65017